Extendable Backwater Valve
Prevents sewage backup into plumbed structures as a result of a plugged sewer system, excess volume in the system or groundwater flooding
Above ground outdoor maintenance accessibility eliminates hidden access of indoor applications
Installs discretely outside, below grade, between the structure and the standard clean-out
---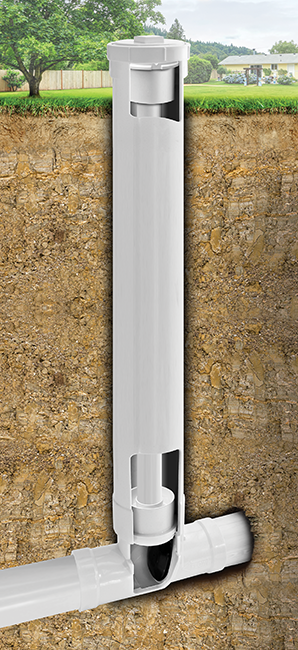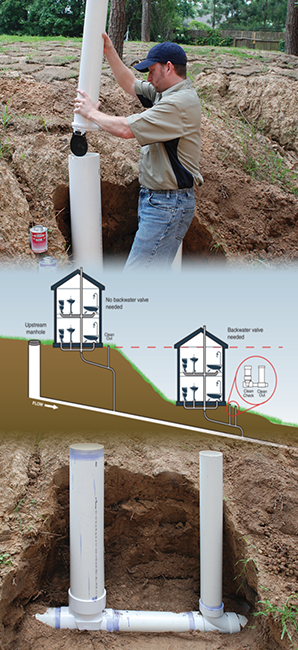 Why Clean Check?

Readily accessible from Grade Level for easy maintenance.
Snap-in pull-out flappers, rated at 75 PSI, making replacements fast and easy.
No manhole required.
Provides the option of using 4" or 2" inner riser pipe. This makes for easier removal of inner riser pipe, collars and flapper for inspection.
Simply lifts up and out of housing for above ground maintenance and inspection.

Prevents the reverse flow of backwater/sewage into a structure.
Thumb screw for securing inner riser pipe in the event of a backflow.
Complies with UPC, IPC and IRC codes & ASME and ICC-ES standards.

Available in PVC or ABS in sizes 3", 4" and 6" (PVC only).
Optional clean-out with adapter plug.