Push-to-Connect Refrigerant Fittings
Easy Push-In Design
No Flaring or Brazing Needed
Quick Release Removal
Airtight Seal with Double O-Rings
Compatible with Major Refrigerants
---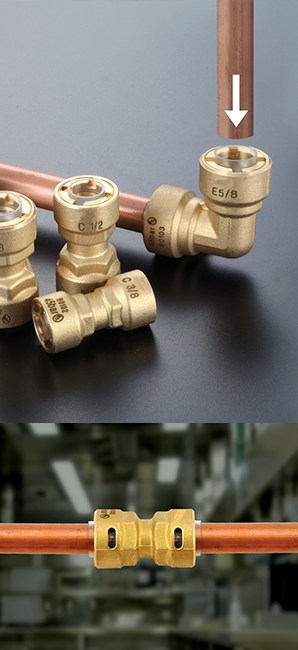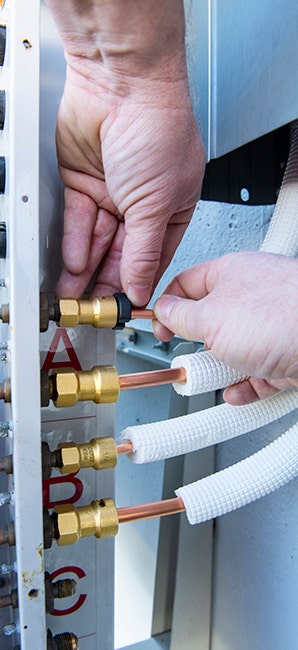 Why PRO-Fit Quick Connect?

Flame-free connections. No flaring or brazing needed.
Push-in connections. Cut, de-burr, mark insertion depth, then push piping into the fitting.
Easy-release removal. Place the release tool against the fitting and pull the piping from the fitting.

Brass body. Robust, durable, reliable.
Double o-ring seal. High performance chloroprene elastomers help prevent potential leaks.
Thoroughly tested. UL Listed. Tested to UL 157, 207, 250 and 1963.
Complete system. Compatible with ductless mini-split and unitary ducted residential systems.
Major refrigerants. Allows HCFC and HFC refrigerants.
Major linesets. Works with copper and coated aluminum linesets.
The Complete Solution
PRO-Fit Quick Connect Unions
PRO-Fit Quick Connect Elbows
PRO-Fit Quick Connect Reducers
PRO-Fit Quick Connect Elbow Reducers
PRO-Fit Quick Connect Sockets
PRO-Fit Quick Connect Valves