Condensate Tank Pumps
Automatic condensate removal
pumps for heating and air conditioning systems
Controlled by a float/switch mechanism which turns the pump on when water collects in the tank
Protect property from unwanted water damage
---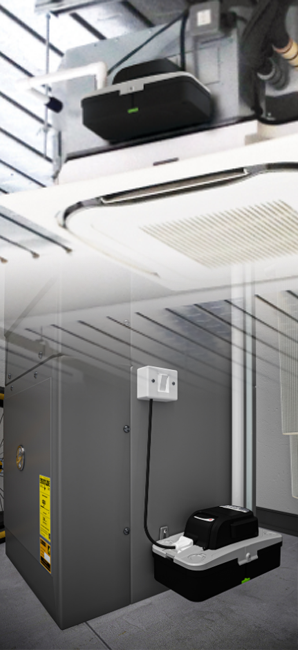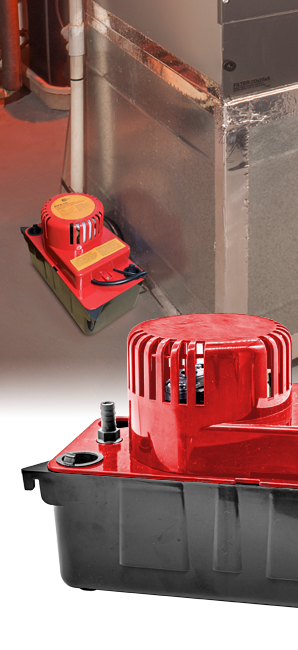 Why RectorSeal Tank Pumps?

Consistent protection from unit failure and condensate overflow.
Removable check valve prevents water from re-entering the tank.
High temperature ratings* (>140°F) ensure compatibility with the high temps of furnace condensation.
Thermal overload protection* turns the motor off when excessive heat risks motor damage and potential failure.

Flexible options and design considerations make installation, maintenance, and repairs faster and easier for contractors.
Quick release tank* allows for removal without dismounting pump.
Built-in bubble* level assists with accuracy.

Complete line of products with the better & economical RTP series and the best & premium Aspen Pumps M4R selections.
Multiple configurations ensuring compatibility for most installation jobs.
Versatile mounting, including wall, floor, or unit mounting options.
*Applicable to specific models, refer to the product data for more info.
The Complete Solution
RTP Series
Condensate Removal Tank Pumps
Aspen Pumps M4R
Premium Condensate Removal Tank Pumps