Condensate Drain Pans and Risers
Crack resistant
High to extreme temperature durability
One-piece design, molded pan/risers
Compatible with RectorSeal condensate overflow switches
---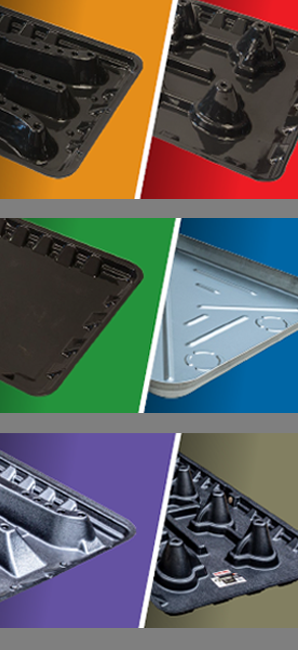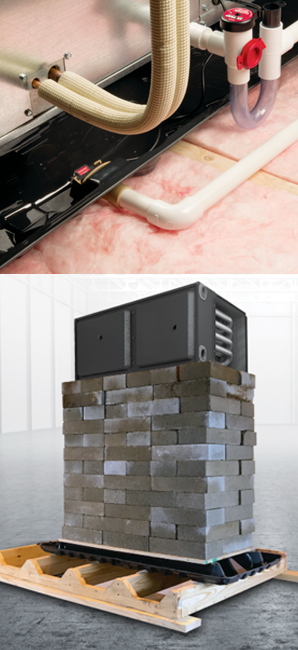 Why RectorSeal Drain Pans?

Goliath, Titan, and Spartan pans provide temperature durability and resistance to environmental factors that can occur in attics.
High tensile strength, crack resistant, and rust resistant.
Goliath and Titan Flex's advanced polymer, DexElar, allows for extreme temperature and fire self extinguishing.

Wide selection of sizes. Size offerings differ per product line.
3 durable materials: DexElar, ABS, and galvanized steel.
Offering both hangable and non-hangable options.
Various condensate switches supported: AquaGuard, Safe-T-Switch, All-Access and EZ Trap.

Engineered with superior one-piece structural strength to produce a robust drain pan with rolled edges and no seams.
Optimized to provide structural support for the air handler or furnace, especially if rated for hangable applications.
Risers run the length of the pan, allowing for even weight distribution.