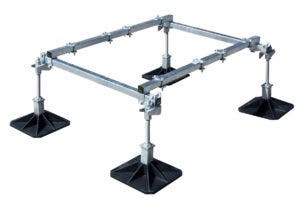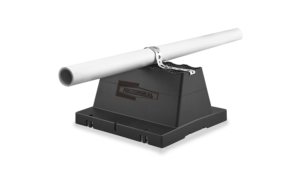 RectorSeal is interested in NEW INNOVATIONS that can be produced and distributed in the following areas: Plumbing, A/C, Air Treatment, Heating, Refrigeration, Electrical, & Construction.
Since 1937, RectorSeal has been known for developing new products and tools that make work easier, faster and safer for the professional trades. We´re continually searching for new ideas and inventions to develop for marketing through our network of national representatives and more than 6,000 distributors.
YOUR IDEA OR INVENTION
If you have an idea or invention that meets the following criteria, we may be able to help you develop it and bring it to market:
– There is (or will be) a contractor or Code-driven need for the product
– There is (or will be) a substantial national or regional demand
– It can be sold to contractors through distributors
– It fits in one or more of our primary markets: electrical, plumbing, HVAC or construction.
SUBMIT AN IDEA TO RECTORSEAL
UNSOLICITED INVENTOR SUBMISSIONS
Do you have an idea that you think RectorSeal might like? It is important that you understand that many ideas people believe to be new are often already in the public domain. In addition, we have engineers and product developers who may already have worked on the same or similar idea. Accordingly, any submission to RectorSeal requires that you follow our process and execute the Letter of Understanding (see link below), before it can be considered.
1) RectorSeal will only consider review of product-idea submissions that are covered by an issued patent or pending patent application with the United States Patent and Trademark Office (USPTO).
2) All such submissions must be accompanied by a signed and agreed to Letter of Understanding found in the link below (it can be signed electronically).
Except as provided above, RectorSeal won't accept any other unsolicited idea submissions of any kind. Therefore, please do not send us any.
Non-Confidentiality: Any communication or material that you send to us via e-mail or any other means, for any reason, will be treated as non-confidential and non-proprietary. We urge you to use Letter of Understanding (LoU) in the link below to submit ideas. To the extent you don't use the LoU, you agree that we are free to use any comments, ideas, concepts, know-how, or techniques contained in any communication you send to RectorSeal for any purpose whatsoever, including but not limited to developing, manufacturing, and the marketing of products. IF YOU SUBMIT WORK NOT IN COMPLIANCE WITH RECTORSEAL'S SUBMISSION TERMS AND CONDITIONS, YOU AGREE THAT YOU ARE AUTOMATICALLY GRANTING RECTORSEAL AN UNLIMITED, ROYALTY-, COMMISSION-, REIMBURSEMENT-FREE, UNRESTRICTED, NON-EXCLUSIVE, WORLDWIDE AND IRREVOCABLE RIGHT AND LICENSE TO USE, MODIFY, REPRODUCE, PUBLISH, TRANSLATE, DISTRIBUTE, DEVELOP, PERFORM, OR DISPLAY THESE SUBMISSIONS IN WHOLE OR IN PART, IN ANY FORM, MEDIA, OR TECHNOLOGY, WHETHER CURRENTLY KNOWN OR TO BE DEVELOPED IN THE FUTURE, FOR ANY PURPOSE INCLUDING BUT NOT LIMITED TO SITE-, BUSINESS-, OR PRIVATE-USE DEVELOPMENT, AND ADVERTISING AND PROMOTIONAL PURPOSES WITHOUT ANY COMPENSATION TO YOU.
Please know that this policy is simply meant to prevent future misunderstandings, legal or otherwise, as we work to create and develop ideas and other materials that might appear to be similar to ones you have submitted.
WHAT WE NEED TO KNOW