HOW TO EMBED A PDF INTO A DWG FILE
Make sure to have a local copy of the file before you begin.
If you are trying to embed a PDF from a WEB page, right click on the link and use "SAVE AS" to save a copy of the file to the desktop.
From within Autocad, open or create the file you wish to embed the PDF into. From the menus select "INSERT", "OLE OBJECT…"
Click "Create from File"
Click "Browse" to locate and select the file you wish to embed.
Click "OK" and "OK" again.
Use the image place holders to resize if necessary.
DEMONSTRATION
How to insert an HTML system from the WEB site or CD into Autocad
(System requirements: Windows 98 or above, Office 98 or above, Internet Explorer 5.5 or above)
First select the system you wish to insert in to Autocad (Available from the CD or from the WEB site).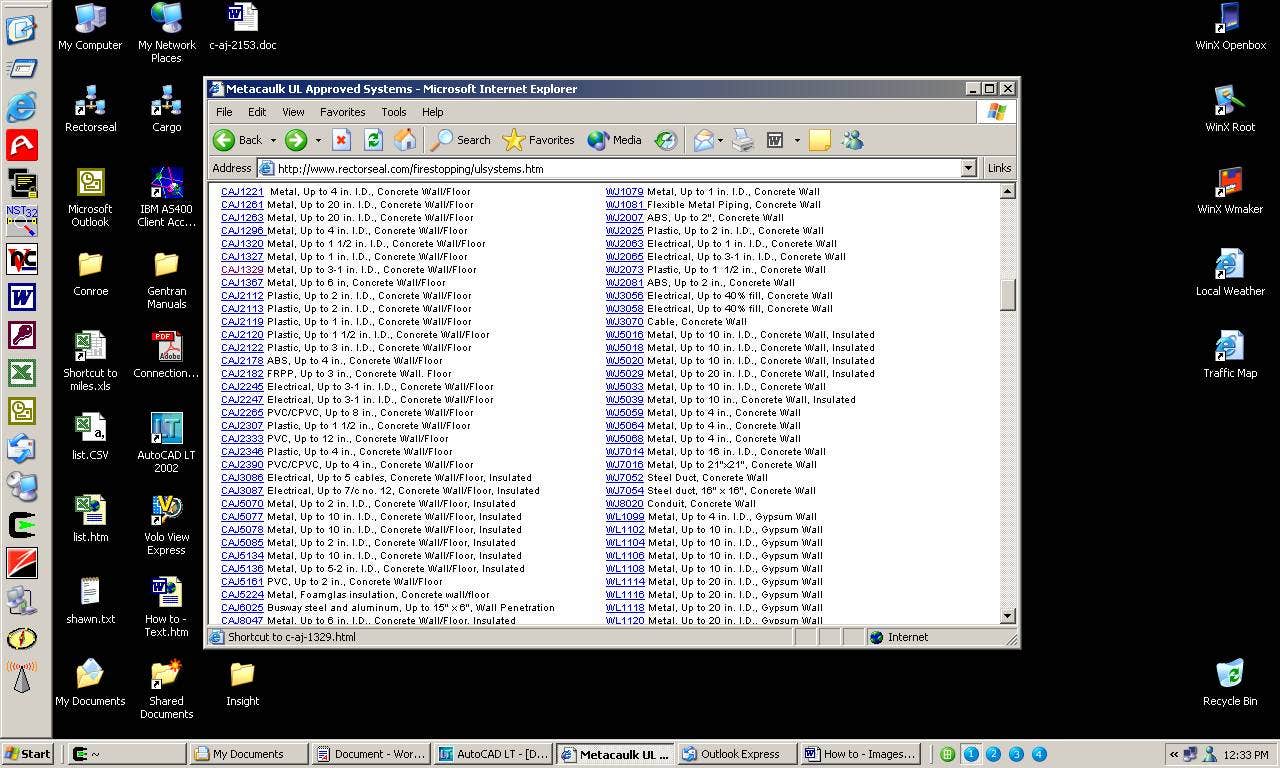 When Internet Explorer opens the system; (an HTML file), choose edit – select all,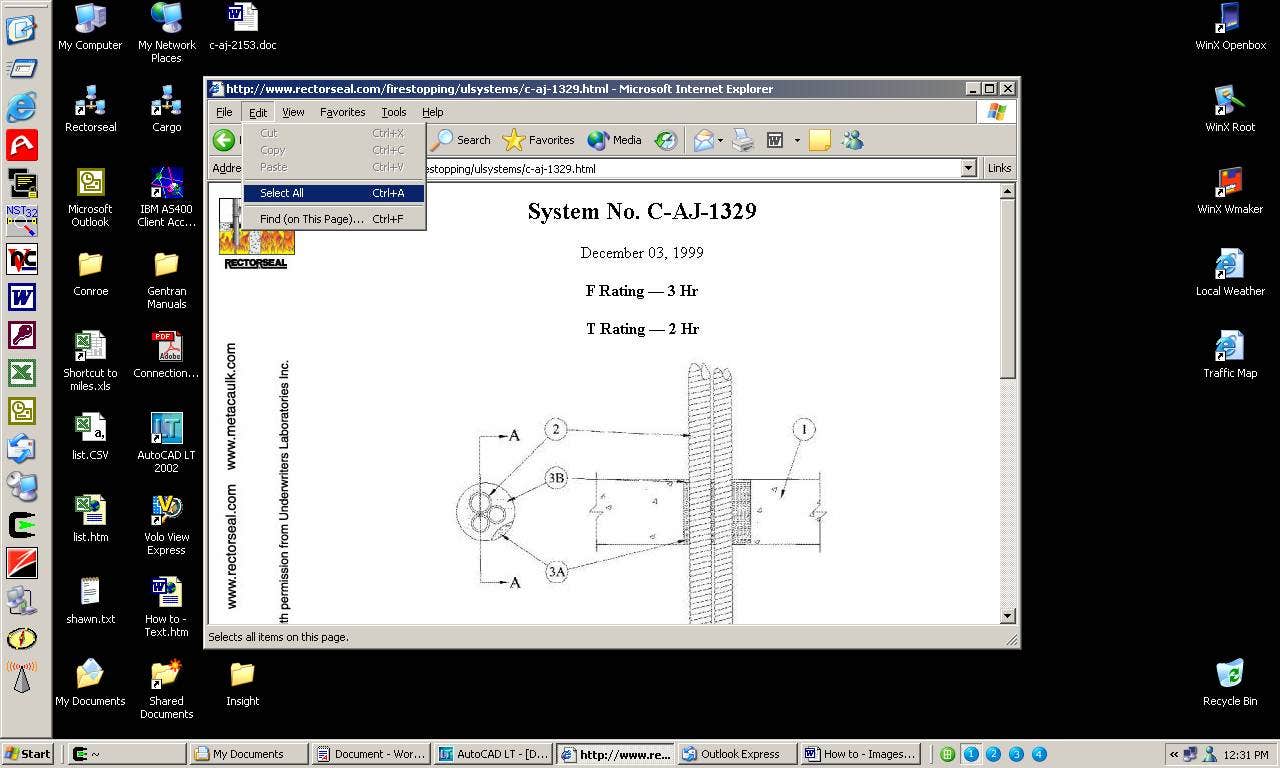 Select edit – copy.
Open Autocad. Select insert – OLE Object.
Select Microsoft Word Document (as OLE object type).
Microsoft Word opens…Select edit – paste.
Close Microsoft Word and you will return to Autocad. Now you have the OLE object properties window open.
Scale using the %, and select photograph quality (for better print resolution).
If a special file format must be used, please call Rectorseal tech support @ 713-263-8001.