Potential Relay and Start Capacitor
The only OEM tested and approved device

Assists compressor startup under adverse conditions
Extend the life of compressors
Easy install 2-wire design
---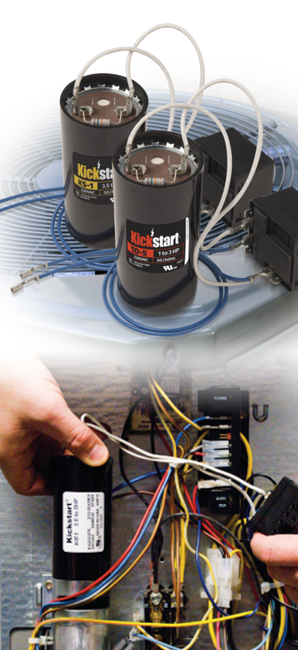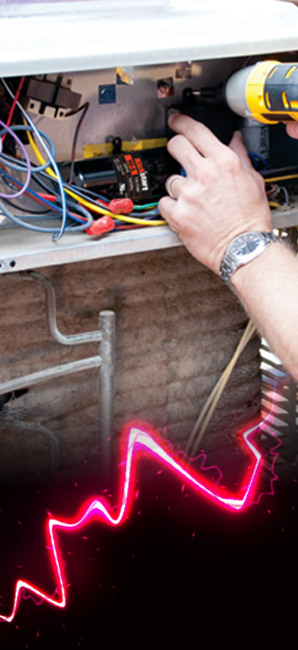 Why Kickstart?
Correctly replaces over 60 different OEM combinations of start capacitors and potential relays
Relay drops out start capacitor at optimum time to avoid excessive heat
Voltage pick-up is exactly matched to counter-EMF
Two wires, non polarized
Avoids potential damage to compressor by never staying in the circuit too long


Kickstart: At 75% of motor's full speed, OEM-approved Potential Relay takes Start Cap out at less than 100 ms (75% of full speed).


3-Wire "universal" kit: No potential relay, Start Cap stays in circuit for 600 ms. The longer the Start Cap stays in circuit, the greater the heat damages the start windings.
*Time in Milliseconds.