Locking Refrigerant Caps
Protect against refrigerant theft and inhalant abuse
Meet the IMC®, IRC® and UMC® codes
Protect A/C system efficiency
5/16" available for ductless mini-split applications
---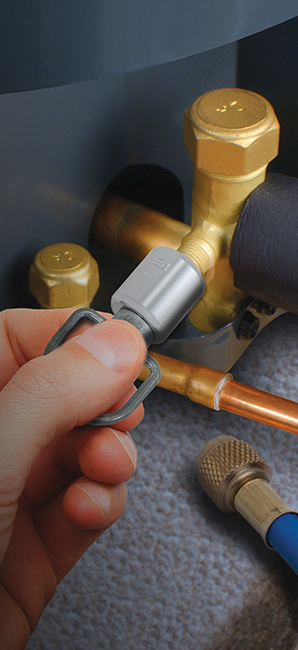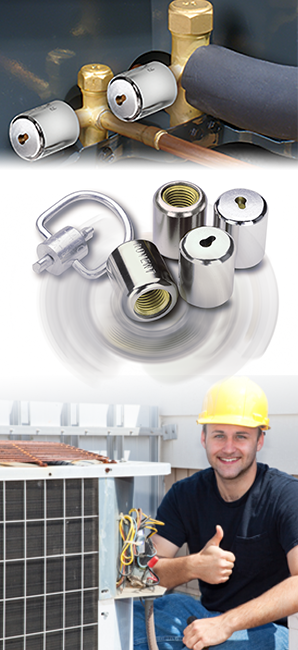 Why Novent?

Instant protection against intoxication by inhalation of toxic refrigerant gas.
Special tools are required to apply and remove the caps, making it difficult for non-professionals to access the refrigerant.
Protects A/C system efficiency.
Meet IMC® and IRC® code with one simple screw-on application.

Corrosion resistant anodized aluminum.
Integral neoprene O-ring resists oils and sealants.
Torque limiter prevents overtightening.

Prevents serious injury or dealth resulting form the inhalation of dangerous gases.
The Complete Solution

Novent R410a
R410A, 1/4" thread, key
Novent Universal
Universal, any gas, 1/4" thread, key

Novent Starter
Caps and Keys