Adjustable
Lineset Outlet
Blocks air leakage, moisture and rodent intrusion
Simple and quick to install with hinge style closure
Suitable for new installation or retrofit projects
---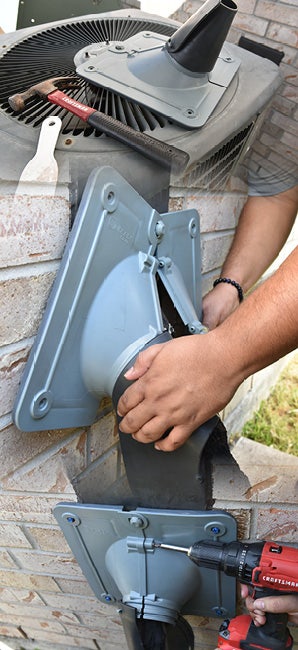 Why Outset?

An attractive, simple and quick solution to ensure that the HVAC piping has no leaks for moisture, air leakage or rodent intrusion.
Flexible sleeve design reduces piping vibration which can cause damage.
Prevents moisture and mold growth.
High quality, UV and weather resistant.
Comes with a 3-year warranty.

Outset Seal's unique hinge style closure makes installation quick and easy.
1 SKU to stock!

Works with both mini-split and central systems.
Suitable for both new installation and retrofit projects.
Adjustable sleeve fits up to 7/8" OD lineset with 3/4" insulation.
Installs on multiple surfaces - brick, concrete, masonry, siding, metal paneling, stone, stucco, drywall.