Surge Protection Devices (SPD)
Protect HVAC equipment from

electrical surges, brownouts, and other

voltage disturbances

Protection from

up to 60,000-amp single surges and up to

20,000-amp repetitive surges

Surge protection solutions for ducted/ductless A/C, heat pumps, heating systems, and whole house.
---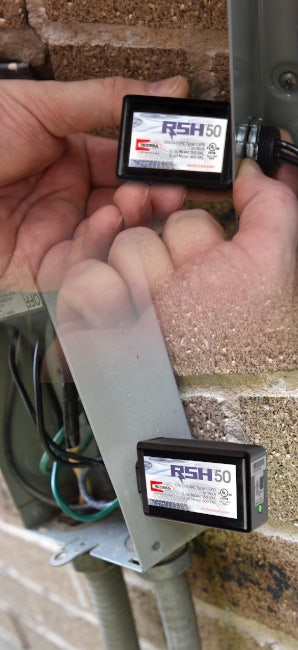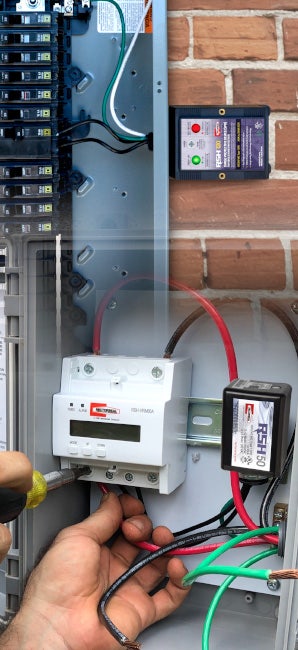 Why RectorSeal RSH Series SPD's?

Integrated components, such as thermally fused MOVs and Gas Discharge Tubes (GDT), provide robust and compact protection. The circuit allows for 15 "hits" at nominal discharge current without failure and 1 "hit" at maximum surge current.
RSH-120 offers whole home protection with dual diagnostic LEDs and audible alarm.

UL 1449 listed, with thermally fused MOVs directly to the unit, providing the NEC's highest short circuit current rating (SCCR) to ensure the safety of every install.
RSH-VRM60A provides advanced voltage monitoring by letting the user define the appropriate voltage input range.

Each surge protection device comes with an unsurpassed industry product warranty; and an extended connected equipment warranty, typically multiple years long the competitive products.
The Complete Solution
RSH-50 VRM KITS
Pre-wired with the RSH-50 Surge Protector and
RSH-VRM60A Voltage Range Monitor
RSH-50
50kA Surge protective device,
1 LED
RSH-60
60kA Surge protective device, 2 LED's, Audible alarm w/ silence switch

RSH-60 VMD
60kA Surge protective & voltage monitoring device,
2 LED's, Audible alarm w/ silence switch
RSH-50 Disconnect Boxes
Pre-assembled RSH-50 with Fused or Non-Fused Disconnect Box
RSH-VRM60
Voltage auto cut-off device with auto restore ideal for mini-split systems
Flush Mount Plate
Provides a finished look when installed next to a nested breaker box. Fits RSH-120 and RSH-60.