The Ultimate, Monitored Water Leak Protection
Monitored facility leak protection

Designed to protect homes from damages caused by leaking pipes, water heaters, washing machines and other appliances

Easy, fast installation - No drilling and cable trenching required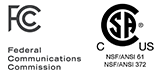 ---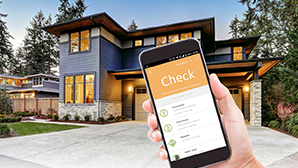 Why TripleGuard?

TripleGuard sensors immediately detects leaks in the places that are prone to water leakage.

TripleGuard SMART is a true "wireless" system that runs on long-lasting battery power and your wifi network. No electrician, drilling, or cable trenching is required making installation quick and simple!
When a leak is detected, TripleGuard shuts-off the water source to limit, or prevent costly water damage.
TripleGuard SMART's mobile app provides peace of mind while traveling by providing automated monitoring of the premises 24/7.
The Complete Solution
TripleGuard SMART
Monitored facility leak protection
TripleGuard ACTIVE All-in-One Shutoff
Automatic appliance leak shutoff