Wire Pulling Tools
Disposable or reusable
Heavy duty staggered lanyards
Fast, easy and safe to use
Patented design
---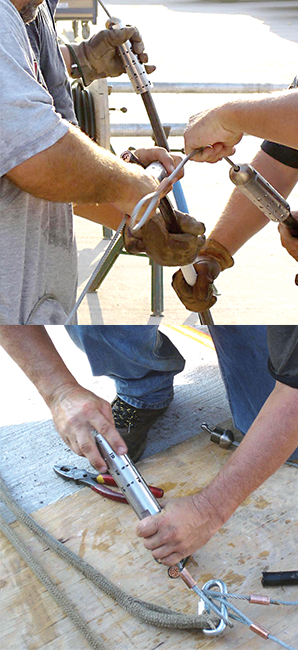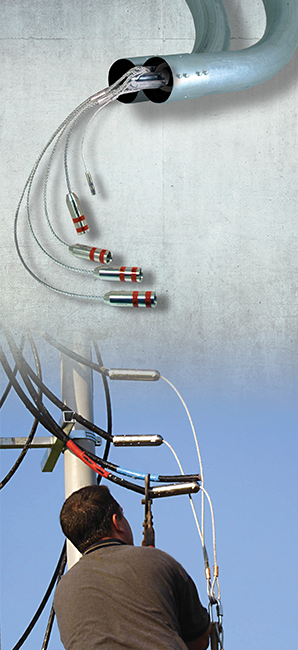 Why RectorSeal Wire Pulling?

Single-use Wire Grabber reduces set-up time and waste.
No need to strip, tape, trim or tie wires with Wire Snagger.
Wire Snagger is reusable - long tool life.

Wire Snagger reusable tools are machined from solid, stainless steel, high-temperature treated, spring-activated teeth.
Heavy duty staggered lanyards.
Rated for copper & aluminum wire.
Wire Grabber features beveled edge. Easier pull around corners.

Wide selection of wire sizes to accommodate each jobsite's needs. Crimp zones bands on Wire Grabber match crimping die size color.
Reusable or disposable option per each contractor's preference.
The Complete Solution
Wire Grabber
Disposable single lanyard device with dual crimp zones
Wire Snagger
Reusable single lanyard device with spring loaded teeth
Wire Snagger Master Set
Single lanyard set with carry case