RectorSeal and TRUaire Celebrate Scholarship Program Continuation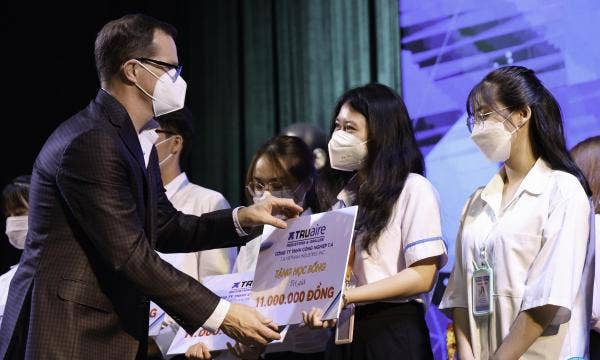 Houston, TX, April 5, 2022 – RectorSeal, a leading manufacturer of quality HVAC/R and plumbing tools and accessories, and a wholly owned subsidiary of CSW Industrials, Inc. [NASDAQ: CSWI], recently recognized scholarship recipients in Vietnam in the continuation of a program originated by TRUaire.
TRUaire, which has a manufacturing facility in Ho Chi Minh City and was acquired by RectorSeal in December 2020, launched the University of Economics and Law Ho Chi Minh Scholarship program in 2019. RectorSeal President Don Sullivan said the program celebrates students' achievements and will continue because it aligns with CSWI's core values and RectorSeal's sense of corporate citizenship.
"Being members of a community that strives for excellence helps drive us forward as a business, and this program embodies these values," he said. "Helping tomorrow's leaders succeed today is important to CSWI and RectorSeal."
The scholarship program has helped more than 80 students achieve their educational goals over the past three years, most of whom attended February's scholarship ceremony for this academic year's recipients which was held at TRUaire's manufacturing facility in Ho Chi Minh City. In addition to these scholarships, TRUaire offers a program for dependents of employees that is similar to the CSWI Scholarship Program in the U.S.
"A successful education equips you with skills to help you resolve complex challenges," Mr. Sullivan told students. "The lessons you learn over the next few years will last a lifetime."
Please follow us on LinkedIn, Facebook, YouTube, Instagram, and Twitter for more news on RectorSeal community involvements and initiatives.